Water pump installations
Here at Bernier Wells we make it a point of honor to design made to measure pumping systems that will suit the needs and requirements of your project.
We are proud to be able to offer you pumps and tanks which are amongst the best in the world, such as Myers's Predator Plus pumps, Well-X-Trol pressure tanks, and Pentek's Intellidrive.
Predator Plus pumps from Myers are solidly constructed and more robust than others in abrasive conditions.  They are synonymous with performance and reliability.
Well-X-Trol tanks are recognized worldwide for the reliability.  They are manufactured in high quality steel with a polypropylene lining and a butyl rubber diaphragm that is the thickest in the industry.
Those who require state of the art equipment need look no further than the Intellidrive pump controller which is the best of its kind.  Puits Bernier is renowned for its expertise in the installation of this high-tech device.  When it comes to performance and comfort, the choice is simple – Intellidrive from Pentek.

Conventional water pumping system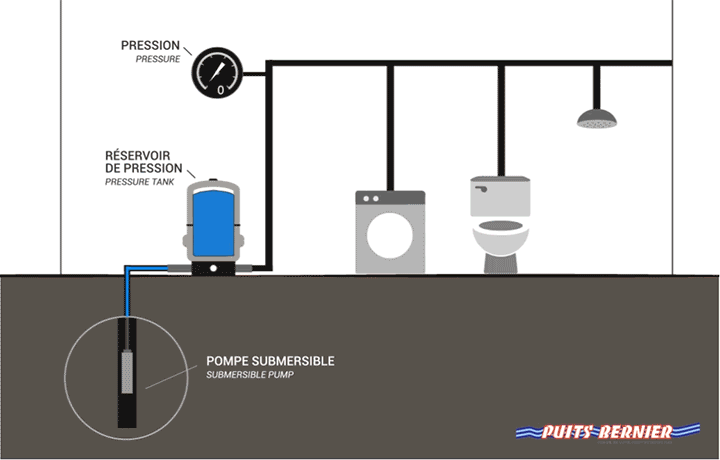 Water pumping system with VFD